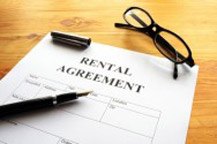 Under some special circumstances, it may be the better option to hire a stairlift rather than buy one for the home. It may be more economical if it is going to definitely be used for just a short period of time, such as the duration of a visit by relatives. In that case, the main advantage will be that there's no need to worry about service charges and similar matters.
The downside to hiring is that over time the cost of hiring a stair lift will mount up and may exceed the price of buying one outright. If the user finds that they need it for a longer period than expected, this can quickly outstrip the initial cost of buying your own model.
In general, buying a stair lift is preferable where it is intended for use in the longer term rather than limited to a known, fixed period. However, stairlift hire is the best option for organisers of exhibitions and other events, where a temporary stair lift will be needed only in the short term for giving access to the venue.
New and reconditioned stairlifts come with full warranties and are rigorously tested, and the buyer will also have 24-hour support from specialist engineers, providing peace of mind in the event of mechanical failure.
All of the available options can be explored with the company's surveyor when they make the initial home visit, and you can discuss the pros and cons of renting rather than buying.
Next Step:
If you're looking for a stairlift at the best possible price, let us help.