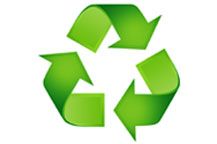 Sadly, many reading this page will have adopted a stairlift in the recent passing of a loved one. As executor(s) it's now your job to get rid of the thing, often sooner rather than later if you're thinking of selling the property. Or, perhaps, Mum or Dad can no longer manage at home and have moved into a carehome. Either way, you're here because you need the stairlift removed professionally but don't know who to turn to.
You may have contacted the manufacturer of the stairlift or the installation company; but surprisingly they're not interested in buying it back (even though it's relatively new).
So what are your options?
If you have a stairlift which is no longer required, needs replacing, needs removing temporarily, and you're looking for the most cost effective stairlift removal solution, read on.
But first, one very important and often misunderstood point.
Unfortunately, second-hand stairlifts have very little value.
Why?
Because stairlifts, curved stairlifts especially, are bespoke built for your stair case, meaning it's very unlikely to find a new home.
This doesn't seem fair, especially if your stairlift is less than a few years old. However, your stairlift may not be completely worthless so read on to help you understand all available removal options and potentially earn yourself a bit of cash along the way!
Your options are...
1. Buy-back and Removal Service
Whether your used stairlift will qualify for buy-back will depend primarily on make, model, age (date fitted from new) and location of stairlift within the UK.
If you qualify for buy-back you will receive money for your used stairlift, as well as free professional removal.
Click here
to see if your stairlift qualifies for buy-back.
Please note; we do not have buyback coverage in Northern Ireland, Scotland, Wales or the South West.
2. Sell Privately
If you have time on your hands, are internet savvy, and are in no rush to get rid of it, you could try to sell it privately.
Try selling it yourself on Ebay, Gumtree, Craigslist or any other local classified ads publication. Ensure the classified ad description clearly states the buyer is to dismantle and collect.
WARNING: This is not a simple task, so the buyer MUST know what they are doing. Even more unlikely is the buyer being able to refit the stairlift in their own property assuming, that is, that it will fit! Just because it's a straight stairlift doesn't mean it will fit every straight stair case.
3. Stairlift Removal Company Near You
If the chair lift is over a certain age you can expect to pay a removal fee. Each case is treated on its own merit but you can expect to pay around £180 for a straight stairlift removal up to £300 for a curved stairlift removal.
If you need it removed quickly, or temporarily (perhaps carpet refit or complete refurb), we can remove all makes and models of chairlifts, including Access, Acorn, Bison, Brooks, Bruno, Companion, Cumbria, Handicare, Meditek, Minivator, Otolift, Platinum, Stannah, Thyssenkrupp.
If you're not based in the South-East, we can still help!
If you're looking for a local stairlift removal company near you, we work closely with lots of reputable stairlift removal companies throughout the UK, so contact us if you'd like more information.
Why stairlift companies charge to remove old stairlifts
Most stairlift suppliers will offer to remove older stairlifts at a price. Charges vary considerably, depending on the type of stairlift you have. If you have a straight stairlift then it's likely just one engineer will be required to remove it. A curved stairlift may require two engineers. A curve stairlift has a much larger and heavier rail where one person may find it too awkward or heavy to manoeuvre on their own. With larger rails comes a risk of damage to interior decoration which may be the result of one person struggling on their own.
There is also the question of how it will be disposed of.
Reputable suppliers will dispose of stairlifts in an environmental way. No doubt you would be bitterly disappointed if you discovered your stairlift had been removed by someone who simply looked to dispose of it by illegal means. Many unwanted stairlifts have been found by the authorities on 'fly-tipping' sites. A reputable company would arrange for your stairlift to be environmentally scrapped at the nearest recycling plant. This process is not as straightforward as it sounds due to the many different materials used in the production of a stairlift. Electronic components, PCBs, cables, batteries, plastics and metals all need to be stripped down (which incurs labour charges).
One minor thing worth remembering; when stairlifts are removed, the carpet is often a different colour and indented where the supports legs have been fixed.
Tip: Placing a bag of frozen peas on the indentation can help lift the carpet pile.
4. Final Option
If you've contacted the original supplier and they're not interested, their removal costs are too high, or perhaps you've opted for a private sale but it's just not selling and you need it removed ASAP, contact us through the online form.
We will contact a reputable trades-person in your local area and arrange for them to contact you direct where they can provide a cost effective quotation. Even if you simply want your stairlift removed for a short period of time, while you are having new carpets fitted, then Stairlift Experts can arrange this for you too.
Through-The-Floor Lift Removals (A.K.A Vertical Lifts, Passenger Lifts, Home Lifts)
More details on Home Lift Removals.
You may find this page useful if you searched for
Stannah stairlift removal
Sell second hand Acorn stairlift
Sell used Handicare stairlifts
Brooks stairlift removal