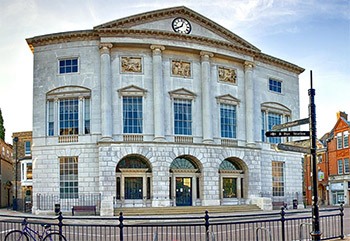 If you're looking for a stairlift company in Chelmsford, Writtle, Great Baddow, Broomfield, Boreham, you've come to the right people.
Located in Colchester, Essex, we're your one-stop-shop for stair lifts for the elderly and those with mobility problems.
From chair lifts for stairs to verticle home lifts for wheelchair users we aim to get you the best prices.
We specialise in:
new stairlifts as well as reconditioned stairlifts
curved stair lifts
straight stair lifts
stairlifts for narrow stairs
heavy duty stairlifts for larger users
We can provide best value quotations at cost-effective prices for new straight and curved stairlifts.
---
Buy a new stairlift through us and receive a £50 Marks & Spencers voucher.
---
On a tight budget...?
We can arrange for great value reconditioned stairlifts for those on a limited budget. We also work with local authorities and can provide quotations for those approved for a Disabled Facilities Grant.
Stairlifts for narrow stairs
Chelmsford, and its surrounding villages, has its fair share of older listed properties. From grade 2 stately homes to smaller cottages, we can provide chairlifts for narrow width stair cases throughout Chelmsford. Whilst most stairlifts require a minimum of 750mm wide to accommodate a stair lift, we can provide solutions for stair cases as narrow as 610mm.
Stairlift removals Chelmsford
If you've inherited a used stairlift and you're thinking:
Are second hand stairlifts worth money?
or,
Who buys used stairlifts in Chelmsford?
We may have some good news for you.
If your used stairlift is less than 3 years old there's a good chance we can find it a new home, especially if it's a straight stairlift, meaning you could receive money to have it removed professionally.
Click here
to see if your stairlift qualifies for buy-back.
If you have an older stairlift and you're looking for reliable stairlift removal companies in Chelmsford we've got you covered.
We offer professional stairlift removal service at competitive prices.
Contact us to find out more.
Next Step:
If you're looking for a new stairlift at the best possible price, let us help you.