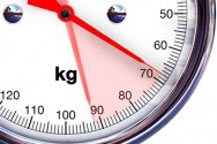 Overweight people with mobility issues can face especially difficult problems in the home, especially in relation to getting up and down the stairs. Stair lifts are the ideal solution to overcome such problems, allowing them to access other floors in the home without putting extra strain on already stressed muscles, joints and heart. A significant proportion of overweight people also suffer with vertigo which puts them at risk on long flights of stairs.
But here's the problem; Stairlifts have a maximum weight limit.
In the UK, the maximum weight limit for a standard heavy-duty stairlift has, up until now, been 25st (160kg).
Stannah's heavy duty offering in this marketplace had a max weight limit of 25st (160kg). This is the Stannah Saxon straight stairlift or you could opt for the Starla model on a straight rail.
Acorn's standard straight stairlift, the Acorn 130, offers a maximum weight limit of 25 stone (160kg). Unfortunately, if you have a curved stair case there is a 19 stone (120kg) limit on the Acorn 180 model.
Platinum Stairlifts manufacture The Ultimate - a straight and curved stairlift with a weight limit of 25 stone.
Companion, part of the Handicare Group, previously offered their 1000 XL model which also takes up to 25 stone.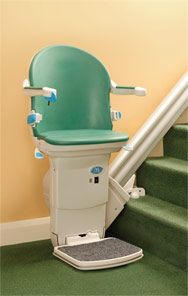 Now for the good news; Companion brought out a new Handicare 1000 XXL model which takes up to 31st (197kg), yes a whole 40kg more than its predecessor and competitors.
The XXL also comes with a host of new features designed for the larger user, including:
A wider seat
Extended seat base (increased depth of seat from 360mm to 425mm)
Extended arm-rests (they've increased the space between the arm rests from 550mm to 637mm.)
Extra-long velcro seat belt
Centralised power swivel as standard
Since 2022, Companion Stairlifts have now simplified their product range, reducing the number of stairlift model names, and now simply refer to their heavy-duty straight stairlift as Handicare 1000 (HD version).
What about curved stairlifts? Well, thankfully, there's a solution up to 30st too. The Bruno Elite HD will take up to 190kg, that's almost 30 stone.
If you are over 30st and have difficulty getting up and down stairs, we do have a few other solutions to help unlock the upper floors of your home. Get in touch today to find out more.
Next Step:
If you're looking for a heavy duty stairlift at the best possible price, let us help.