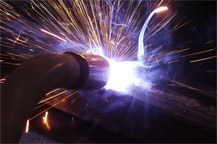 Installing a stair lift can mean the difference between continuing to live at home with independence restored and living in specialist, single-storey accommodation. For many people, the more difficult choice is which option to pursue; should they buy a new stair lift, or a reconditioned model?
There are a range of new stair lifts available, but it may surprise potential customers to learn that many UK suppliers also sell reconditioned stair lifts, an option which can be significantly less expensive.
Stair Lift Costs – Making a Cost Effective Decision
Typically, reconditioned stair lifts are fitted with a new stair rail and will have many of the features of new models. Remote attendant control, a comfortably padded seat and backrest, safety sensors and directional paddle switches can all be included with a 2nd Hand stair lift. People with limited income may find this option by far the most economical; reconditioned stair lifts are typically a third of the cost of a brand new stair lift.
It is worth checking with the supplier that their reconditioned stair lifts come with a one-year warranty to cover any mechanical problems. A maintenance engineer should call at least once annually to undertake safety inspections and carry out routine care.
With all stair lifts, whether old or new, the rails will need to be customised for each installation. Bear in mind that if a curved stair rail is necessary, the resale value of the lift will be negligible, even though the cost of manufacture is higher. Very few properties have identical dimensions, and curved stair rails are invariably custom made for individual homes.
Choosing the Right Model and Supplier to fit Your Needs
The four most established manufacturers of new stair lifts for sale in the UK are Stannah, Acorn, Companion and Brooks. All produce excellent, robust and reliable products.
The overall price of any of the reconditioned stair lifts for sale will depend on the number of features included. Some stair lifts, for example, include a specially designed 'perch seat' for people who cannot bend their knees very far when they try to sit down. It is also worth bearing in mind that there are heavy-duty stair lifts available for larger users. While a new Stannah Saxon stair lift may initially appear expensive, with prices starting at £1695, Stannah stair lifts have a maximum weight-bearing capacity of 25 stone. In comparison, a new Brooks Lincoln model can be installed from around £1,400, but the maximum weight allowance is only 20 stone. Brooks do offer a heavy-duty straight stair lift, but thus is likely to increase the overall cost. In contrast, only Brooks and Acorn currently offer auto-powered swivel seats as standard.
Professionals in the industry advise against purchasing any 2nd hand stair lifts older than 18 months, ensuring that wear and tear have not affected overall performance. However, reputable suppliers have experts on hand to offer detailed advice on the best options.
Consumers should bear in mind that by choosing a secondhand stair lift they are virtually buying a new piece of equipment. The rail and seat will be brand new, and the engine will have been refurbished, making it safe for years to come. For a quotation that includes all the features you need in a new or reconditioned stair lift, complete the request form today.
Next Step:
If you're looking for a stairlift at the best possible price, let us help you find the right local provider.