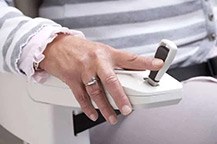 A stroke can be a life-altering event, affecting not only a person's physical health but also their ability to move freely within their own home. For stroke survivors, even the simplest daily tasks, like climbing stairs, can become challenging and sometimes dangerous. This is where a stairlift can make a remarkable difference. We explore the numerous benefits of a stairlift for stroke victims and how it can significantly improve their quality of life.
Safety and Fall Prevention:
One of the most critical aspects of post-stroke care is ensuring the safety of the individual. Stairs pose a considerable risk of falls for stroke survivors who may experience balance issues or weakness on one side of their body. A stairlift provides a secure and stable means of traversing the staircase, reducing the risk of accidents and promoting peace of mind for both the stroke survivor and their caregivers.
Regaining Independence:
Stroke survivors often experience a loss of independence due to mobility limitations. Stairlifts empower them to regain some of that independence by allowing them to move freely between different levels of their home. This means they can access their bedroom, bathroom, or any other part of their house without relying on constant assistance, fostering a sense of autonomy. Stairlifts are available for all styles of staircase, beit a straight staircase or one with turns.
Comfort and Convenience:
Using a stairlift is not only safe but also incredibly convenient. Stroke survivors can avoid the physical exertion and potential discomfort associated with climbing stairs. The great thing about stairlifts is their ease of use and customisation. Controls to operate the stairlift can go on either armrest which is an essential option for a stroke victim who may have lost some or all control over one side of their body. With a simple push of a button, toggle of a rocker-switch, or shift of a joy-stick style control, they can smoothly glide up or down the staircase, making daily routines easier and more comfortable.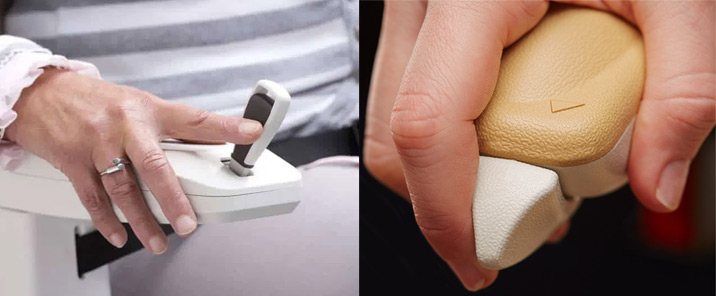 Maintenance of Social Connections:
Staying connected with friends and family is vital for mental and emotional well-being. However, stairs can often become a barrier to social interactions for stroke survivors. By installing a stairlift, they can continue to invite loved ones over without the hindrance of stairs, ensuring that their social life remains active and fulfilling.
Reducing Caregiver Strain:
Family members or caregivers of stroke survivors may find it challenging to assist with stair climbing multiple times a day. A stairlift reduces the physical strain on caregivers, allowing them to focus on other aspects of care and support for their loved one. It also provides peace of mind, knowing that their family member can navigate the home safely.
Home Stay and Aging in Place:
Many stroke survivors wish to age in place, staying in their familiar home rather than relocating to a care facility. A stairlift is a key factor in enabling this choice. It allows stroke victims to remain in their cherished home, surrounded by their belongings and memories, while still ensuring their safety and accessibility.
Conclusion:
A stairlift can be a life-changing addition for stroke victims, offering a host of benefits that improve their overall well-being. It promotes safety, independence, comfort, and convenience, all of which contribute to a higher quality of life. By reducing the physical and emotional burdens associated with navigating stairs, a stairlift empowers stroke survivors to regain control over their lives and continue enjoying the comfort of their own home. It's not just a piece of equipment; it's a tool for enhancing both mobility and independence for those who have faced the challenges of stroke.
Next Step:
If you're looking for a stairlift at the best possible price, let us help.