Stairlifts come in a variety of designs to meet the requirements of the user and to cater for the structural features of the property. A simple stairlift designed for a straight staircase will not always be appropriate.
In the case where a staircase has turns or curves in it, it might require a curved stair lift installation. In some houses it may be possible to use two straight stairlifts if the stair bed is flat, as this could keep the cost down, but the user would need to be able to get from one lift to the other – this might not be an easy task (example D in illustration below).
The following stair cases would typically require a curved stair lift and custom made stairlift rail.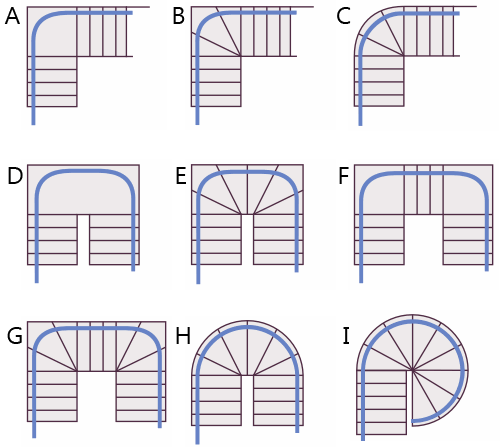 Curved stairlifts are more expensive to install than straight ones. This is because a made-to-measure curved rail needs to be fitted exactly to the staircase dimensions, and customisation means more work for the installer.
Optional extras such as hinged rails are a popular choice as these can be folded out of the way when there are doorways close to the base or top of the stairs. These allow unobstructed movement for other members of the household.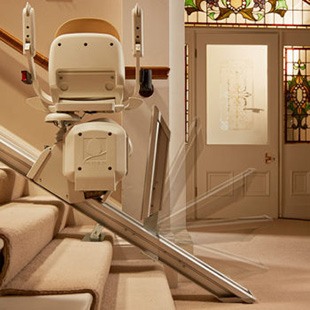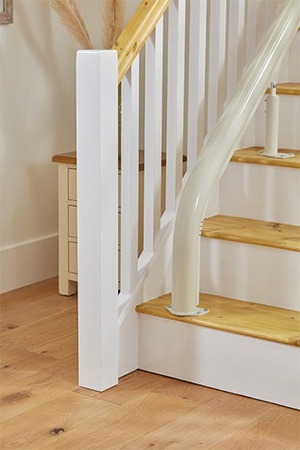 Due to the level of customisation involved in some curved stairlifts, the time from survey to installation can often be weeks rather than days. This is a question you should ask during the home consultation process.
With any stairlift installation there may be a requirement for plug sockets to be installed or pipe work/radiators to be moved.
Although prices have dropped considerably in recent years, the average cost of a curved stair lift can be up to £5,000. This is a rough estimate only as individual requirements will decide the exact price. To obtain a more precise quotation, allow us to arrange a home consultation with local and national suppliers, get started here.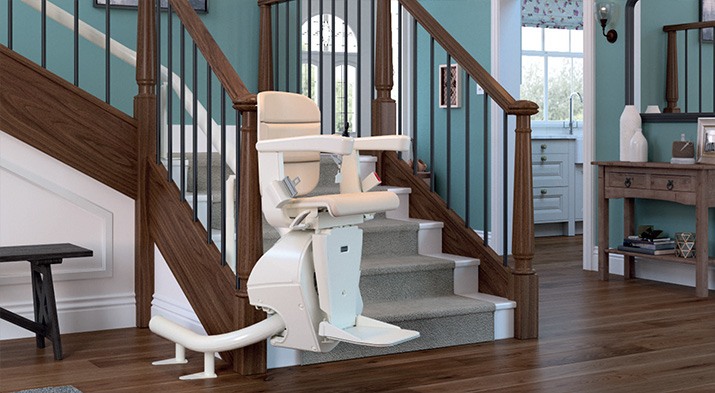 The price of a stairlift has to be weighed against the benefits to the user. The upper floors will be opened up for the stairlift user, whose quality of life will certainly be improved as a result of the stairlift being installed. There will be no need to wait for helpers or relatives in order to get to an upper floor – giving them their independence back.
Acorn stairlifts manufacture a curved stairlift called the Acorn 180 Curved. Companion offer the Handicare 2000 Curved stairlift and Freelift (single tubular rail) in their curved stairlift range. Stannah also offer a curved stairlift (Stannah 260) as do thyssenKrupp (Flow X).
Take a look at our stairlift comparison table to get an overview of each curved stairlift model side-by-side.
Next Step:
If you're looking for a curved stairlift at the best possible price, let us help.