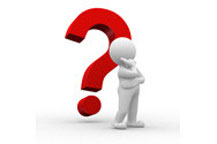 It can be a major concern for some people considering the purchase of a stairlift and it's likely you'll have questions buzzing around your head you'd like answers to. In our experience, many say, they wish they could gain answers to their searching questions without having to call a company in fear 'a sale person' will turn up at their door when they are not yet prepared or pre-informed sufficiently. Some even fear they will be sold something they were not confident in purchasing without seeking some important facts first.
We at Stair Lift Experts fully appreciate these concerns, whether it is before or after purchasing. So we have provided some helpful guidance to make your experience more pleasurable and informative. Hopefully, after reading this article your confidence will be heighten and you'll be better informed when buying your stairlift. However, if there are further queries or questions you believe you would like us to assist you with before purchasing, please feel free to either send an email or give us a call and we will endeavour to provide you our 'unbiased view or experience'.
By sharing our expertise with as many people as possible – we trust we have been of help. To further assist many more potential purchasers, some of you may have gained additional questions through your journey of buying a stairlift and you may wish to share these with others. If so, please post your questions in the comments section at the end of this article and we will endeavour to answer them to help and assist fellow purchasers.
Finally at Stair Lift Experts, we value your feedback and opinions, so please feel free to leave us a comment at the end of this article.
1. Most standard stairlifts work on straight, curve, or helical staircases. However some staircases have a mixture of both straight flight stairs and curve or fan type steps within the same staircase as it travels from bottom to top. Some staircases also have a 90 or 180 degree turn during its upward path of travel and should not cause most stairlift providers a problem. So whatever your staircase type there is normally a solution that can be found to suit, even for those narrow staircases.
2. The stairlift rail is fitted on support legs which are screwed to various treads of the staircase. Normally the first support leg starts on the first tread and the last support leg finishes on the last tread or top landing with additional supports legs spaced between each 3rd or 4th tread. Depending on the staircase type and complexity of bends (if they exist) there may be more support legs needed so it is worth asking how many support legs will be fitted and where.
3. There are some cases (albeit very rare) when a stairlift rail support leg or part of it needs to be fixed to the wall (again we stress these are very rare circumstances). If this is the case, your surveyor/sales person should mention it, especially if the wall to be used is a joining neighbours 'party wall' whereby special notification should be provided to the neighbour before fitting.
4. Always consider when a new carpet may be required. It is something many people overlook but could save you hundreds of pounds if fitted sooner rather than later. Some companies charge £300 to £400 plus VAT to remove your stairlift and then refit it, so it's worth asking how much they charge and request it is put in writing. Stairlifts can normally be removed early morning for carpets to be fitted then stairlift refitted later that same day. Timings need to be agreed in writing as the non-use of a stairlift can be vital to a user's health and well-being. Also some people (not all) move their stair carpet up or down their staircase periodically to allow for even wear and tear, providing of course, your carpet has sufficient spare length at top or bottom to allow for this. You should be aware that when stairlifts are removed and then refitted, or a stair carpet repositioned, there may be an indent or different shading where the support leg was originally fitted.
5. Stairlift rails come in different shapes and sizes from varying manufactures so it would be prudent to ask the surveyor or sales person to show you a sample so you can see for yourself what it is you are actually buying. The size of rail can be a very important and emotive issue to certain purchasers. There have been instances where certain customers have been disappointed when they see a full length rail fitted to their actual staircase. So, check before to ensure you are happy with the type of rail and optional colours available before placing your order. On straight and curve stairlifts some manufactures rails are larger than others, i.e. some have twin tubes while others only use one tube. Some rails are made of aluminium and some are made of steel. Those made of steel are normally powder coated and offered in various colours to suit your decor, however, some suppliers may charge extra for this. Some rails can be made to travel up on the left or right side of the staircase.
6. In principal all stairlifts have 3 major parts. The 3 parts are (1) the 'rail' – which is fixed to the staircase and, as previously mentioned, can be straight and/or curved. (2) the 'carriage' – which sits on and travels up and down the rail. The carriage invariably houses the motor and gearing mechanism along with many other major components, including batteries and printed circuit boards (in other words the brains and safety mechanisms of the stairlift). (3) the 'seat' – fixes on to the carriage and, when you are sitting comfortably, should be able to support your back while at the same time resting your feet on the foot rest and each arm on the armrests. You should be able to easily secure yourself with a fitted seatbelt (when used). Usually operating controls are fitted on either arm rest (normally to suit your needs) which start and stop the stairlift under your complete control.
7. Seats come in various shapes and sizes and depending on each individual persons circumstances various options are readily available to suit a variety of user medical or physical conditions. Due to personal circumstances certain seats are made to cater for the larger user. Some seats even allow for users to 'semi stand' and are ergonomically designed to assist posture or users that find it difficult or medically impossible to bend their leg(s). During your personal user survey, your surveyor or sales person should be able to advise you on your best needs.
8. Sometimes additional minor modifications are needed to your property to ensure a stairlift will fit and travel safely, this is a very common situation and nothing to be concerned over. In most cases the stairlift company will provide a full solution which could include the electrical power point supply, maybe minor carpentry works or plumbing alterations. A typical example of a plumbing alteration is the need to move a radiator at the bottom or top of the stairs so the user will not clash with it. It may also obstruct the user from getting off or on the stairlift safely.
9. Before a stairlift supplier visits your property always ensure you know who it is that will be attending. We read and hear all too frequently about bogus callers, so even though you may know who it is that's attending be sure to ask for their ID card before they enter your property. All reputable suppliers ensure their surveyors, sales personnel and engineers carry ID cards. If in doubt keep them out.
10. Always remember, even though you are satisfied with the deal you have agreed with the sales person, you have a 'cooling off period' to change your mind, so if you have any concerns always get in touch with the supplier as soon as possible. If you are unsure of making that final decision it may be wise to involve a family member or friend who can assist when the sales person calls. Note: Stair Lift Experts only recommend reputable stair lift companies.
Next Step:
If you're looking for a stairlift at the best possible price, let us help.