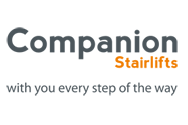 Companion Stairlifts has become synonymous with quality and innovation and are leaving a remarkable impact on the UK stairlift market. Their unwavering commitment to addressing mobility challenges and improving the lives of their customers is deeply rooted in their history and exemplifies their dedication.
As part of the global Handicare Group, Companion Stairlifts is not just about stairlifts; they offer a comprehensive range of products designed to make daily living more accessible and comfortable. Let's explore what sets Companion Stairlifts apart and why they stand out as a reliable and trusted provider in the world of mobility solutions.
Companion Stairlifts: Company At a Glance
Companion offers stairlifts, homelifts, and accessible bathing solutions across the UK, reaching customers through a combination of direct marketing and collaborative efforts with national mobility retailers. The company's operations are divided between a specialized sales and customer service hub located at its headquarters in Guiseley, West Yorkshire, and a mobile team of skilled surveyors who serve clients nationwide. According to LinkedIn, the company currently employs 200 staff members and are expanding rapidly. Companion is an integral part of the global Handicare Group, which is committed to enhancing the independence of individuals with disabilities or the elderly by providing a range of daily living aids.
The manufacturing of stairlifts under the Companion Stairlifts brand commenced in the 1980s in Kingswinford, West Midlands, United Kingdom. Over the years, Companion Stairlifts has established itself as a reliable and trusted provider, offering a comprehensive range of stairlifts to cater to the diverse needs of its customers.
This dedication to innovation and product variety demonstrates the company's commitment to ensuring that individuals with mobility challenges can maintain their independence and quality of life.
Canadian company, Savaria Corporation, completed the purchase of Handicare Group to create a global leader in accessibility.
What We Like About Companion Stairlifts
Companion Stairlifts is a name that stands out in the world of stairlifts, and it's easy to see why. They offer a unique blend of style, quality, safety, and comfort that sets them apart from the competition. Companion is the customer facing brand of Handicare Stairlifts. The Handicare products are leaders in the stairlift industry, recognised by leading charities in the UK such as Age UK.
Here's why we believe you should invest in a Companion stairlift:
Style and Customization
Companion stairlifts are not just functional; they're stylish too. With a wide range of colors available, you can seamlessly integrate your stairlift into your home decor. What's more, their upholstery service allows you to change the look of your stairlift whenever you desire, making it a versatile choice.
Quality and Attention to Detail
In a highly competitive market, Companion Stairlifts stands out with its exceptional construction and meticulous attention to detail. They place great importance on quality, and this dedication is further reflected in their customer support services, offering peace of mind regarding the durability of their products. Companion Stairlifts' Reviews are generally extremely positive.
Impressive Features
Companion's stairlifts come packed with an array of impressive features. The adjustable seat is designed for maximum comfort and ease of use, complete with ergonomic lumbar support. Safety is paramount, with ten safety sensors ensuring the stairlift halts when it detects obstacles in its path. This focus on safety underlines Companion's dedication to their users.
Safety and Usability
Companion Stairlifts goes the extra mile to ensure safety and usability. The paddle switch is not only easy to use but requires minimal pressure, making it accessible to users with varying abilities. Customizable control positions and the option to extend the track make it adaptable for a wide range of users and house configurations. They even offer a power-hinged track to fold away when not in use, making it an excellent choice for spaces with doorways.
Comfort as a Priority
Maximum comfort and safety are assured with Companion's tailor-made seats and footrests, eliminating the worry of a stairlift clashing with your home's aesthetics.
Virtual Quote
In tune with changing times, Companion Stairlifts offers virtual quotes through Facetime, aligning with current COVID-19 safety guidelines and minimizing in-person contact. This customer-centric approach allows you to explore your options from the comfort of your home from start to finish.
Top-Notch Customer Service
Beyond their exceptional stairlifts, Companion's customer service is second to none. Their engineers are known for their efficiency, and online reviews consistently praise the company's staff. They are available year-round to address any concerns or issues, underscoring the importance of prompt service, especially for individuals with mobility challenges.
Competitive Pricing

NEW: Companion can now offer Same-Day Stairlift Installation in some areas of the country. If a stairlift survey is arranged for a morning appointment, your stairlift can often be fitted that afternoon (subject to survey).
Companion also offer a "Price Match Promise!"
So, if you find a cheaper quote for the same model stairlift through another provider, they promise to match the price.
---
About Companion Stairlift Products
Companion Stairlifts offers a range of stairlift products designed to cater to different needs and preferences, including straight and curved stairlifts:
Straight Stairlifts
A straight stairlift is a mobility device designed to provide easy access for individuals with mobility challenges on staircases that follow a linear and uninterrupted path.
Straight stairlifts are an ideal solution for homes with simple, straight staircases, such as those leading from a hallway to a landing. These devices are cost-effective and relatively easy to install since they do not require the complex customization necessary for curved stairlifts.
The Companion 1100
The Companion 1100, developed with 130 years of experience, is the next-generation stairlift. It boasts the slimmest rail on the market, ensuring minimal obstruction on your stairs. Key features include patented friction-drive technology, a stylish seat in Vanilla Beige, customisable seat height, and options for manual or powered swivel seats and footrests. It can accommodate users up to 22st.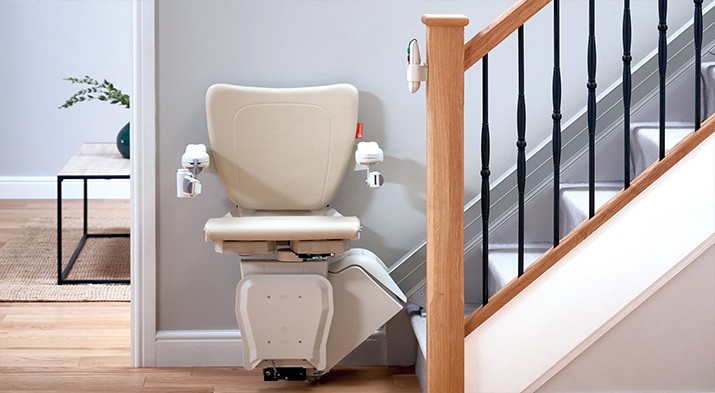 The Companion 1000
The Companion 1000 is the most adaptable stairlift in their range, offering a sleek and slimline design. It provides features like a space-saving manual or powered hinge, customisable seat height, and a choice of upholstery colors. Users can select between a retractable or Velcro seat belt and opt for manual or powered swivel seat and footrest. This model can support a maximum weight of 31.5st.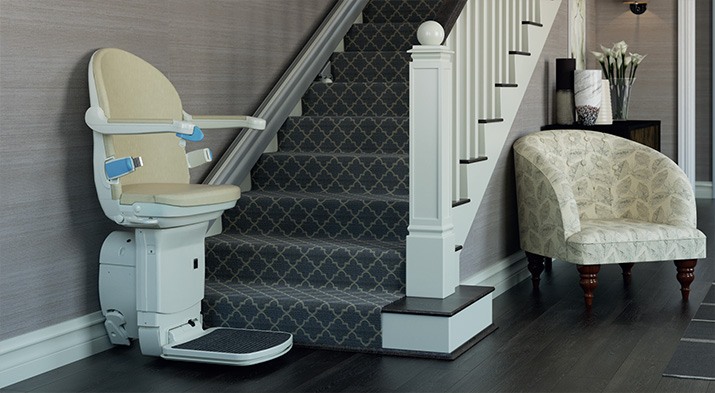 Curved Stairlifts
A curved stairlift is a specialized mobility device designed to navigate staircases that have bends, corners, or spiral configurations. Unlike straight stairlifts, which can only move in a straight line from one level to another, curved stairlifts are engineered to travel along curved and complex staircase layouts. These curved tracks are custom-made to fit the unique dimensions and layout of the user's specific staircase.
The Companion 4000 Curved
For staircases with turns and bends, the 4000 Curved stairlift is the solution. It offers a measured-to-fit design, powered hinge track options, and the flexibility to upgrade with powered features. This twin-rail curved stairlift folds to save space on the stairs and includes safety features like retractable seat belts and emergency stop, and provides two handheld remote controls for multi-users.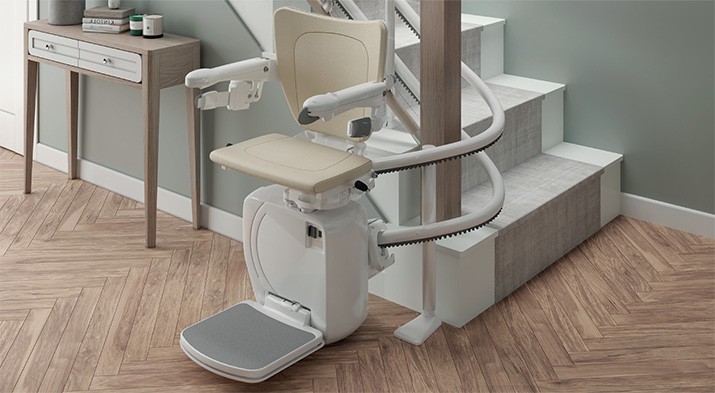 The Freecurve
Companion's Freecurve range features a single curved track system with a unique tubular rail that can navigate narrow stairs and tight bends. It provides a smooth and comfortable ride, manual or powered swivel seat options, and even a 2-way powered swivel for narrow staircases.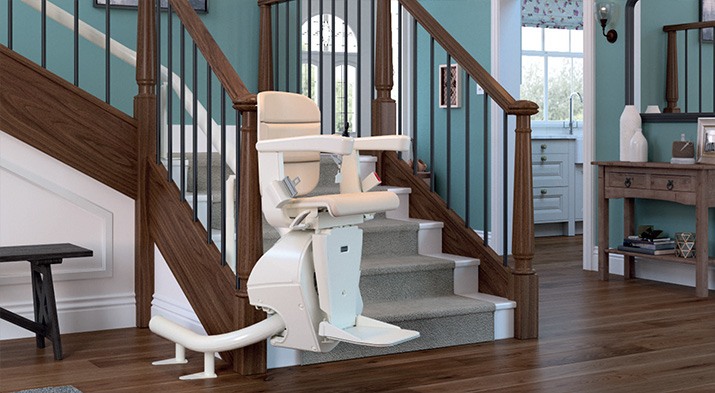 Companion Stairlift Additional Features
Companion offers additional features to enhance the stairlift experience, including a Perch Seat for those with restricted knee or hip movement, remote controls for parking and calling the stairlift, swivelling seat options (manual or powered), and the ability to fold the footplate for increased space on the staircase.
The Companion Priority Club
The Companion Priority Club is an exclusive opportunity for individuals seeking extra benefits with their Companion products. For a reasonable fee of just £199, members unlock a host of advantages, such as a 12-month full parts, labor, and call-out warranty, standard installation services, a £100 discount on future Companion products, and a complimentary annual service. Even if you opt not to join the club, Companion Stairlifts still offers you valuable perks, including a 12-month warranty, standard installation, a £100 discount for future product purchases, and a free annual service. This club provides excellent value, enhancing your overall experience with Companion products.
Companion Additional Products
Bathing Solutions:
Companion Stairlifts goes beyond just stairlifts, offering a comprehensive range of bathing solutions that redefine your daily bathing routine. Their easy access showers come in full bath replacement sizes to compact corner units, with options for various types of access trays, modern designs, and a range of safety features. Wetrooms provide a step-free showering experience, allowing wheelchair access and delivering a stylish bathroom solution. Walk-in baths are available in full-size and compact options, with low entry points, watertight inward-opening doors, and thoughtful features like slip-resistant bases and temperature-controlled taps. They even offer hydrotherapy options for added comfort and relaxation. With these bathing solutions, Companion ensures that everyone can enjoy a safe and comfortable bathing experience right at home.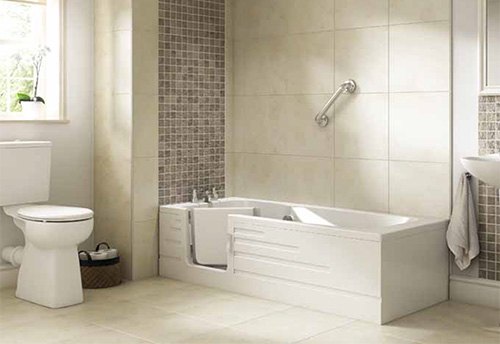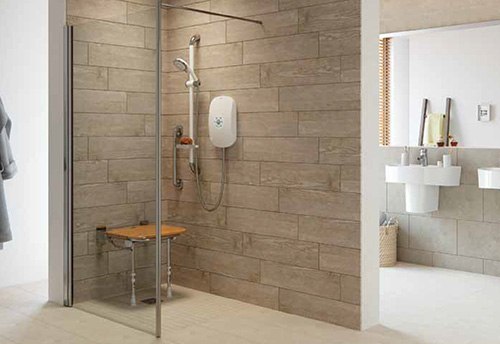 Homelifts:
Companion offers an array of homelift options designed to elevate your living space and mobility. The Cygnus homelift is a superior choice with optional features, making it ideal for executive homes where excellence is expected. The Aurora features a fully enclosed cabin, providing practical and convenient use with its space-saving design. It's a popular choice for its versatile application in various areas of your home. The Stratus is a practical through-the-floor lift, perfectly suited for wheelchair users, thanks to its compact design and easy access. With Companion's homelifts, you can enjoy convenience, accessibility, and style, ensuring a comfortable and happy life in your beloved home.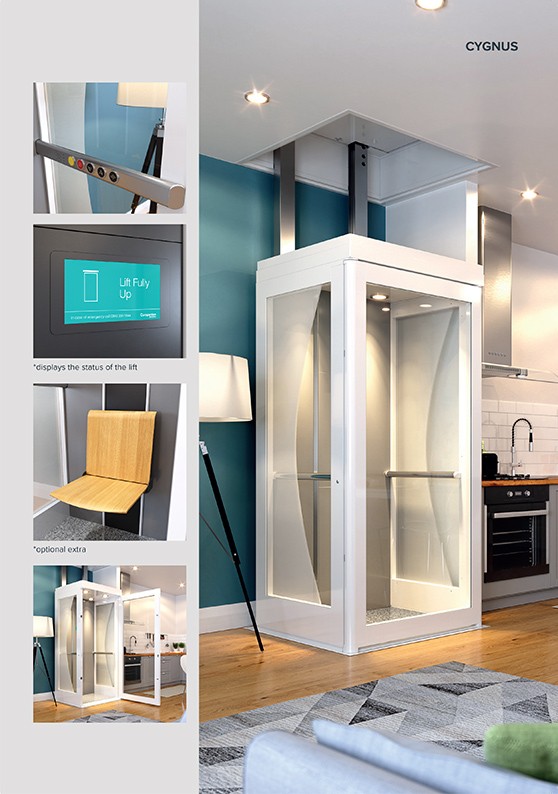 Final Thoughts
Companion Stairlifts' range of products caters to various needs and preferences, encompassing both straight and curved stairlifts, as well as additional features such as perch seats and remote controls. Beyond stairlifts, their offering extends to a comprehensive range of bathing solutions and homelifts, ensuring individuals can enjoy a safe and comfortable living experience in their own homes.
In essence, Companion Stairlifts has become a symbol of quality and innovation in the industry, and their unwavering dedication to their customers' well-being underscores their legacy. For individuals in need of mobility solutions, Companion Stairlifts stands as a reputable and trusted provider that continues to redefine accessibility and comfort in daily living.
---
Companion Stairlifts Rating
Price
Features
Installation (minimal disruption + quick to install)
Summary
Reviewed by

StairliftExperts.co.uk on

:

19/10/2023
Next Step:
If you're looking for a Companion stairlift at the best possible price, let us help.