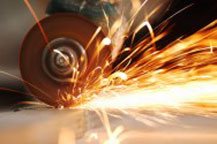 All reputable stair lift companies will hire or sell reconditioned stairlifts that fully conform to safety standards, and there is no need to worry that just because they have been used before there will be any functional problems with them. Reconditioned stair lifts come with a warranty just like new ones, and choosing one with a warranty of a year or more covers the user in the event of mechanical issues occurring.
The cost of new stairlifts has dramatically fallen in recent years, and it is possible to pick up a brand new product now for the same sort of price a used one would have cost less than two decades ago. As a result, there are plenty of excellent reconditioned stair lifts on the market.
Good stair lift companies will never compromise on the quality of their new or reconditioned stair lifts. Reconditioned stairlifts have all worn parts repaired or replaced and new cabling and rollers will be fitted and all parts thoroughly tested, giving the buyer complete peace of mind. Technical and safety specifications are met by any necessary upgrades, and British Safety standards apply to all products.
Trained engineers will install the reconditioned stair lift and if any problems arise in connection with the track, seat, footrest or anything else, they will be replaced as soon as possible.
Reconditioned stairlifts for sale or rent can be a very cost effective solution for any household member with temporary or permanent mobility issues. They are completely safe, and the company representative will be happy to discuss any questions you have during a home visit.
Next Step:
If you're looking for a reconditioned stairlift at the best possible price, let us help you.