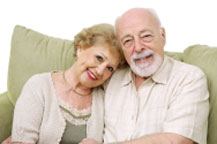 Working in the mobility sector we often see and hear of simple products and solutions to help those with mobility problems get on around the house. Most are inexpensive and readily available from UK mobility stores or specialist websites. So, we decided to compile a mammoth list of useful gadgets to help you regain your independence in the home, and links to where you can buy them.
We've split the list into the following sections to make it easier to follow, Bedroom, Kitchen, Toileting and Bathroom.
Please note; we are not affiliated with any of the suppliers featured in this list, nor are we responsible for any of the content found on their websites.
Last updated: Tuesday, 3rd January 2017.
If you use any of these gadgets, or know of any other useful gadgets to make life a little simpler, please share your thoughts and views by using the comments section below.
Lastly, if you've found this article helpful – please share it to help others.
Bedroom
Kitchen
Toileting
Bathroom
Miscellaneous [Bonus Gadgets]
Next Step:
If you're looking for a stairlift at the best possible price, let us help.